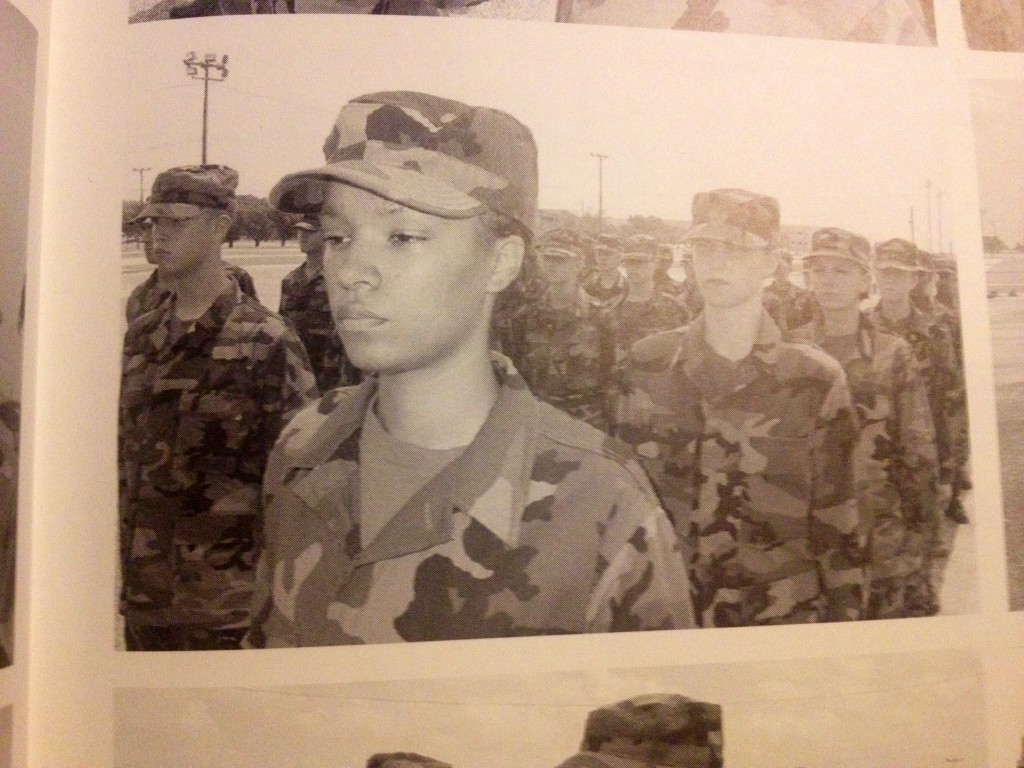 Please read my Veteran's Corner page prior to proceeding. Many of the acronyms I do not define due to the commonality culturally. Please be respectful when commenting. Individual claims will not be addressed and same guideline apply when commenting. Please review the Fine Print for these guidelines. 
When being honorably discharged from the United States Air Force many years ago, all I knew was that: I was angry, I qualified for VA care since I served at least 24 months active duty (there are other ways to qualify), and someone told me to apply for C & P. Qualification of VA care has changed a bit over the years. They got rid of annual means tests and added five years of free care for OIF/OEF/OND combat veterans starting from day of discharge, but they still have Priority Groups and they still require an other than dishonorable discharge. You can find out more about eligibility requirements here as every person is different and I am not an eligibility specialist. What I do know is that I did not learn much about the VA during my week of TAP classes (which the VA now has an additional online site for).
So what is C & P? VA.gov describes Compensation as follows:
Disability Compensation is a tax free monetary benefit paid to Veterans with disabilities that are the result of a disease or injury incurred or aggravated during active military service. Compensation may also be paid for post-service disabilities that are considered related or secondary to disabilities occurring in service and for disabilities presumed to be related to circumstances of military service, even though they may arise after service.
(The P stands for Pension, which I will not be focusing on). This is what I don't like- that definition, along with numerous focuses and definitions is not what C & P truly is. The mindset of C & P needs to change in order for more women veterans to understand how beneficial the services are and why the percentage is more important than the compensation (which at the lower percentages would only cover co-pays, utilities, a phone bill- you get the idea).
Think of C & P like this: C & P offers you an alternative choice of healthcare and free mental health treatment and rehabilitation. No counting how many appointments you have left. No worry about whether your insurance will cover glasses or birth control and additional months to attend school and focus on a career that is more suited to your treatment. C & P is not a 'get rich' thing. It is set in place to assist in transition. It is non-competitive (your percentage does not determine whether or not someone else will receive a percentage), but without going through it and not receiving that percentage, you do not qualify for additional VA services. To me, this is the what hurts most when I see only 19% of women utilizing care.
C & P is, at least for me, a recognition and a step toward closure. I hope mental health is treated differently than from the time I was in the service, but spending an additional nine months with an open mental health diagnosis was a nightmare. I completed my job the same, but I felt like I was in a bubble of isolation.
Some of this was the result of ignorance, my co-workers were mostly young and male or career servicemen, and mental illness was seen as more of a career killer, a weakness, or a weak link in my AMU. Usually if you are determined to be medically unsuitable beyond short-term treatment after a Medical Evaluation Board (MEB), you are discharged shortly after, but my MEB was rescinded due to consecutive treatment of Grave's Disease.
Some of this was also the result of my own isolation. I left the Air Force feeling like no one believed me and not understanding what I did wrong, but after receiving my completed C & P letter, it explained what I needed to hear: it was messed up, but we can try to help.
I can't describe the feeling of seeing it in writing, and it can be extremely frustrating if not everything is recognized and going through everything that happened is not going to be easy, especially emotionally, but if you want some support when it comes to treatment, than I can't urge enough to go through it. Here are a few benefits of a C & P rating:
Eligibility for the Vocational Rehabilitation & Employment Program (Chapter 31): Though you have to have a 20% rating with an employment handicap (or 10% rating with a severe employment handicap), the actual program is amazing once you are in. Voc Rehab is known most for the educational component and as the only program where the educational benefits can still be used AFTER you use the Post 9/11 GI Bill. I used a combination of the Montgomery GI Bill, Voc Rehab & Post 9/11 GI Bill to complete my Master's and Licensure. I also was provided a tutor and transportation for my first six months of school (my graduate school provided travel as well as my VA after that) as well as a monthly stipend. I also went back to Voc Rehab for employment assistance and workshops. If opening my own business was my focus, Voc Rehab has a program for that as well.
Counseling: Mental Health treatment doesn't just mean a therapist and psychiatrist, there are different forms of counseling including group therapy, support groups, marital counseling, transitional therapy and Vet Centers offer bereavement counseling, MST and PTS specialized counseling in a smaller setting for combat veterans and families. Though you don't need C & P to qualify for mental health treatment, not worrying about co-pays or whether you will qualify for care lets you focus on the harder part: treatment.
Women's Health: With the low amount of women veterans utilizing VHA, Women's Health is most likely where you will receive your primary care. Depending on the VA, Women's Health can be a one stop place with an assigned psychologist & psychiatrist or a specialist working in conjunction with mental health, Ob/Gyn, after-hours, weekend and same-day appointment clinic. The atmosphere of Women's Health is much, much different than other modules, so please do not become scared of treatment based on other sites. Before transferring my care to Women's Health, I had long wait times and a few uncomfortable interactions. When I transferred, not only did I receive fully covered birth control, but if I decide to have children, my care would be transferred to a high risk specialist at a civilian hospital. The VA covers pregnancy up to 7 days after birth. Also, many of my doctor's also work at our top University's hospital.
With C & P I also receive dental and see multiple specialist. In order for me to stay healthy mentally, I have to treat myself as a whole, which means colonoscopies for ulcerative colitis, blood tests for thyroid, seeing a dietician for flares and other prevention screenings. With private insurance, the bi-weekly amount and my medication/appointment co-pays and deductibles would have taken a whole paycheck, but having access to healthcare without that financial restriction, for me, is a game changer.
What about the wait?
Women's Health actually has a much lower wait time in my experience and once you are assigned a mental health team (at the Philadelphia VA, there was a six week wait for the initial intake, so I used their walk in mental health clinic for medication refills or to speak to a social worker), but also being proactive and calling about cancellations makes the time go faster. When I was in Pulmonary, I use to call veterans whenever someone cancelled to see if anyone wanted to come in, but we couldn't help the no-shows. I call about once a week if it an extremely overbooked clinic (Dental has an extremely long weight time) to see who has cancelled. People cancel daily, trust me.
That is a lot of information to take in and I haven't even answered the real questions. In Part II, I will actually talk about the C & P process, including exam, wait times and what to expect.