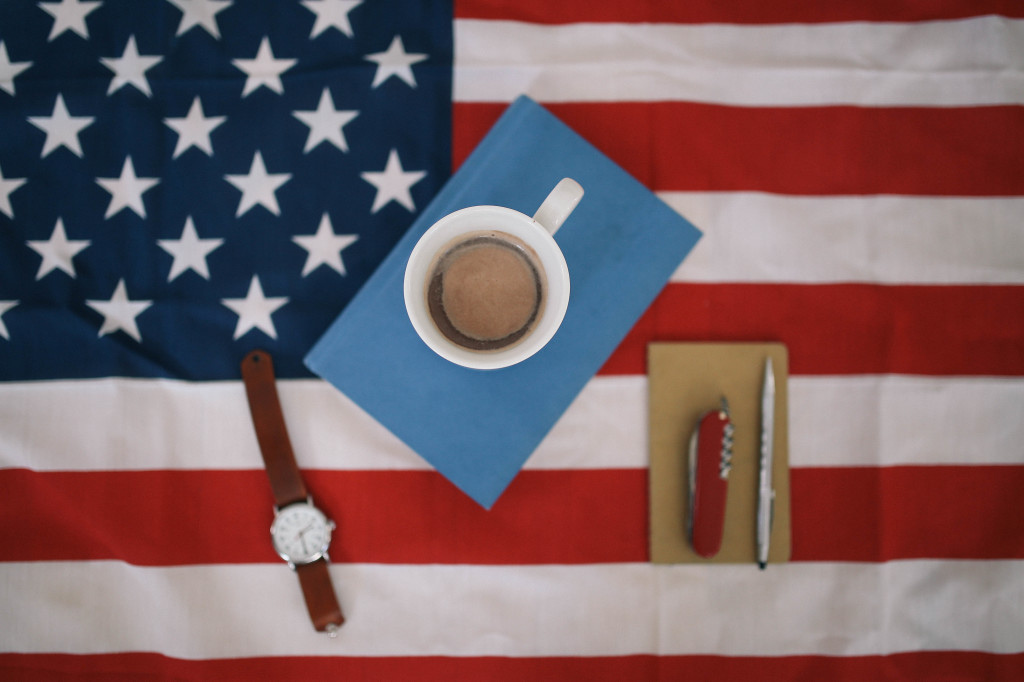 "Wouldn't you have gotten it anyway?"
When it came to me being diagnosed with Bipolar Type I Disorder in the military, this wasn't the first time I had heard this statement. Unfortunately, it is common for people to assume that mental illness is purely genetics. The complexity of mental health and mental illness, how it is not simply nature verse nurture, but a combination of biological, sociological and psychological,  though highly documented, isn't something people who have no reason to, think about often. I can blame societal good intentions for wanting to explain it away quickly, end stigma by saying "you can't control it, it is genetic, you would have gotten it anyway, etc", though quick explanations do not help in long term treatment.  But when it came to a writer doing a Q&A with me about the VA Healthcare System, I quickly realized a few things.
Some questions I will never get use to and I should have had my wall up for Ableism.
Why did I not expect Ableism? Or the Disablism?
According to StopAbleism.org, they give very straight-forward definitions of each:
"Ableism – a set of practices and beliefs that assign inferior value (worth) to people who have developmental, emotional, physical or psychiatric disabilities.
Disablism – a set of assumptions (conscious or unconscious) and practices that promote the differential or unequal treatment of people because of actual or presumed disabilities."
I honestly do not think the writer interviewing me was even aware of what she was doing. This has been an issue for decades, but as my blog is directed towards those who would be on the receiving end of this, I think it is an important topic to address.
Back in the military, I was standing in front of two Colonels and a Brigadier General. Next to my lawyer, who earlier informed me the closest mental health professional on the panel was an Otolaryngologist, I began my case in front of the Medical Evaluation Board. I was diagnosed with Bipolar Type I Disorder and this was my chance to plead my case on why I shouldn't be medically discharged from the military. A decade ago, on a tape I still have not listened to, I answered the same questions I was asked before:
"Wouldn't you have gotten it anyway?"
Along with: "When did you get it?"
But more importantly, "What use are you to us now?"
For what seemed like forever, I plead my case in front of these officers, including the doctor who looked like he was at the end of a special duty he had avoided for years and was counting down the days to return to heading a medical squadron (or returning to treat ears,nose and throat). He looked as if he had lost interest in what I was saying before I opened my mouth and my tears proved problematic.
You see, she lost her barring. She is crazy.
I will always remember his face and every part of that day. And other parts of the military. But those are my parts and the questions I am asked in the future are things I wouldn't ask someone with any other illness. Why is it appropriate now?
Being diagnosed with a severe mental illness means you lose your rights, and I am not talking about only gun rights (I lost those years ago, and have no desire to own a firearm), but rights so much more serious than that including the simple rights to privacy.
I expect to hear my illness used as a punchline at parties or on TV when talking about a moody spouse, lousy neighbor or some scary movie which includes a haunted house. I even expect to go in the comments sections of articles and read commenters suggesting forced sterilization and hospitalization whenever there is an isolated incident of murder or an attack (though when someone diagnosed with a mental illness is attacked by an able bodied person, there is not the same outcry of healthcare reform, gun reform and forced hospitalization). I expect it, but I will never be use to it.
I will never be comfortable with someone asking me if I have taken my medication, especially if they don't know me or are asking because I am upset over something. It shows they don't understand how Bipolar Disorder actually works. Or that I have a right to privacy when it comes to my medical treatment unless I decide to share it. How do they even know I am on a medication regime?
I will not be comfortable with people suggesting whether or not I should have children. No explanation should have to be given on that.
I am fortunate to have found Eric, but between him and a relationship I had right after the military, I feared marriage. Not due to divorce, but whether or not I could trust my husband when it came to my rights or if we were to get a divorce, would my illness be brought up when it came to custody or settlement.
I was not comfortable knowing that the first thing a popular mental health advocacy organization does is teach loved ones how to 302 their relative. ('302' is code for an involuntary commitment while 201 is voluntary commitment). I was also appalled with some social service specialists (not Licensed or NASW abiding social workers) I know threatening 302 whenever a client did not follow their behavioral expectations. Hospitalization is something to never take lightly and it isn't something to use as a fear tactic for control. It is an as needed basis and in emergency.
I struggle with knowing how disjointed Ob/Gyns and mental health care is when it comes to reproductive health, especially if see your Ob/Gyn on your insurance plan, but seek mental health care outside of your service plan (I will write more about my experience with this in the future).
I am tired of, in my own field, organizations associating mental illness as inability to be a clinician, worker or productive member of a team (I will write about my experience with the Equal Employment Opportunity Commission and my mediation with a non-profit who stated this in no uncertain terms in the future).
I don't think it is anyone's business to ask me if I plan on telling my partner, to feel he is the better half for accepting me or keep tabs on our relationship with regard to my health. I would never ask if you told your partner about your diabetes and tell you how lucky you are they accepted you.
But most of all, I don't understand when these questions were ever okay. I would never ask someone about their first hospitalization, their diagnosis, what medication they take, what are their symptoms and I definitely wouldn't tell them they would have gotten it anyway.
As with the time in front of the three officers-that was only the beginning of what happened and almost a year later I entered the Veteran's Administration where they asked me a new set of questions. "How much worse is it now? What could have been prevented? What happened?" but most importantly, "How can we help?"
I am privileged with free mental health care and what I find to be non-stigmatizing treatment. It is easy for taxpayers to justify paying the VA to take care of veterans, for lobbyists to speak about soldiers and politicians to find a platform where society is okay with treating the less than 9 million that access services,  but how do you get taxpayers to care for civilians? How do you get past the stigma when the mindset is still, 'you would have gotten it anyway"? Why should we care for you? What can you do for us? What is your value?
Who is responsible for the civilian environment?
Who is responsible for your privacy?
In this blog, I open myself up to talk about issues which are stigmatized in my community. To try to normalize the conversation or give resources, ideas or things which have worked for me, but I will not relinquish all of my privacy for mere curiosity. Changes need to be made in our society. Each person is entitled to respect, self-worth and treatment.
One day, this will be obvious.