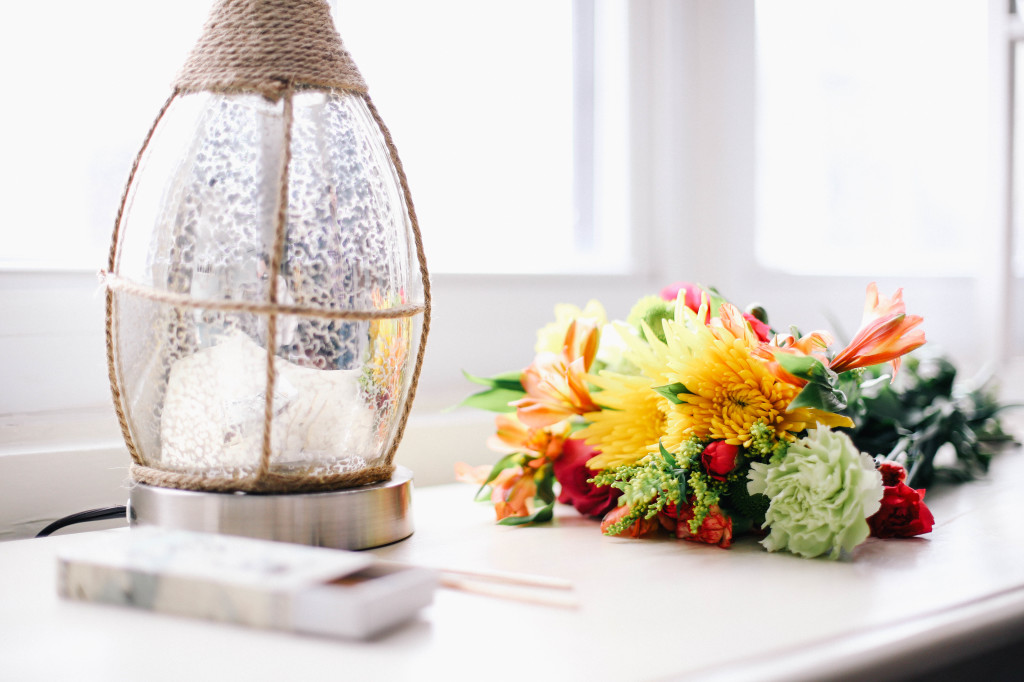 When Eric proposed last August, I decided to give our future marriage a gift prior to starting any actual wedding planning. I thought it was time for Eric to meet Dr. A, my psychiatrist, and have an open conversation on how my mental health is treated. I wanted Dr. A to answer any questions he may have.
Eric and I have always been very open about my Bipolar Type I diagnosis once we started exclusively dating, but I always kept some things to myself. I emailed him some appropriate articles, but with any health issue, everyone is different. How I experience depression, mania, anxiety… well, it's going to be completely different from how someone else experiences it, and that is very important to remember.
It's also important to remember that this is a health issue. If your partner had any other serious illness, you would take them with you to the doctor, so why not now? Though Eric is on his own with the podiatrist.
Some things that helped us were:
Consistency: I couldn't push him away when I'm not feeling well one day and then ask to have a long discussion the next day. It becomes the norm to not want to talk about what you feel due to stigma, not knowing how to or feeling like a burden. You even have to deal with the inability to simply explain, but you have to decide how you are going to communicate how you are doing and consistently do it. Your partner isn't going to judge you, they are part of your team. Just remember they are not your therapist and they can't handle everything. If you need to go to the hospital or see your doctor, don't chance it. Go! Make that appointment!
Know Your Triggers: You probably know the signs of when you are becoming depressed, anxious or are starting to show symptoms. Just like when you are noticing you are coming down with a cold, you have to make sure you not only know the signs of your mental health, but also preventive measures when you can.
I am not someone who can handle large parties well, but my partner has to go to a lot of events. Together, we decided how many events were reasonable, he knows when I had enough and makes a plan in advance if I want to cut out early and if he needs to stay. If I hit a wall, I usually start shutting down, I stop speaking, can't follow conversation and become extremely tired and at this point I have a pretty good system of when I know I am done and when I know he is done (it works both ways- I can tell when he doesn't want to go out).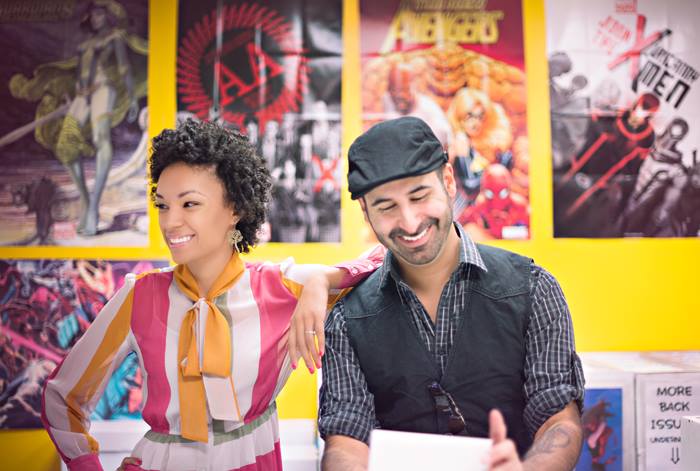 Clever Girl Photography
 Share Your Safety Plan: If you don't have a safety plan. Stop and make one*. Symptoms of depression or of mania are different for me and others, but letting them in on a plan in advance is good. I keep a safety plan of what to do and who to call if my symptoms are too much to handle. My close friends also can pick up on some behaviors I may not recognize right away and know who to contact. Having your partner on releases, making sure they know your doctors, exchanging numbers with everyone and knowing which hospitals you use helps in making everything run as smooth as possible and less stressful than it needs to be. I haven't been hospitalized in some time, but I would hate for Eric not to know where I am or not be a part of my team.
Hospitalizations happen. It is okay and sometimes you can't prevent it. I was in the hospital for depression and for the stomach flu. The hospital is there to treat illness you can't treat at home, so I went to where I needed to be treated.
They Can't Fix Everything: Just being aware that Eric couldn't 'fix' me and sometimes you just have to go with the flow really helped Eric, so relax.
You can't burn yourself out trying to prevent seasonal depression. No matter how happy we are as a couple, I will be very depressed in February. I can do my best to minimize it with my own coping skills, but he isn't going to prevent it and I am not broken and this isn't something to fix, and that's okay.
It is really okay.
I don't love him any less when depressed just as he doesn't love me any less. He can fix our broken lamp. Now that can be fixed!
Let's Make a Deal: The hardest part is communicating through an episode, but getting down a few sentences or actions makes a huge impact. Eric likes to be reminded of our love and I try to do that with words or simple actions. I don't like to be smothered with kisses (maybe a little) so I make sure my words are not 'get off of me', but "I am not feeling well, I just need a bit of space". Being able to communicate during a time where that is the last thing you want to do takes so much practice, time and even tips & tricks (buying cards or writing notes in advance), but it makes it so much easier when you do have a system down.
By Dr. A talking to Eric about my mental health as any other type of health, talking about the medications I am on, explaining what they do and why I take medication (not everyone who is treated for Bipolar Disorder is treated with medications, so your therapist may explain what your alternative treatment is), letting him know how I experience my illness (many online articles may explain mania and depression, but for me, I experience a lot of a mixed-episodes and depression now than a decade ago when I experienced more mania)  and even getting into talks about expectations with alcohol (this is also different with everyone and a discussion between you and your medical team).
Eric and I have an amazing time and having a relationship that treats my illness as any other makes it much easier. Being open and holding each other accountable is important.
If you are able to bring your partner to talk to your mental health professional, I highly recommend it. Our relationship improved with our new ways to communicate. How have you made your partner a part of your team? Sound off in the comments below!
*Side note: it took way too long to find a safety plan that was for  couples and didn't make it seem like the person with the mental health diagnosis was completely dependent on a person or organization. This is sad and needs to change. If you are a non-profit who has an updated safety plan sheet for couples or persons who just want to fill one out, please let me know and I will link it- I will make my own in the meantime