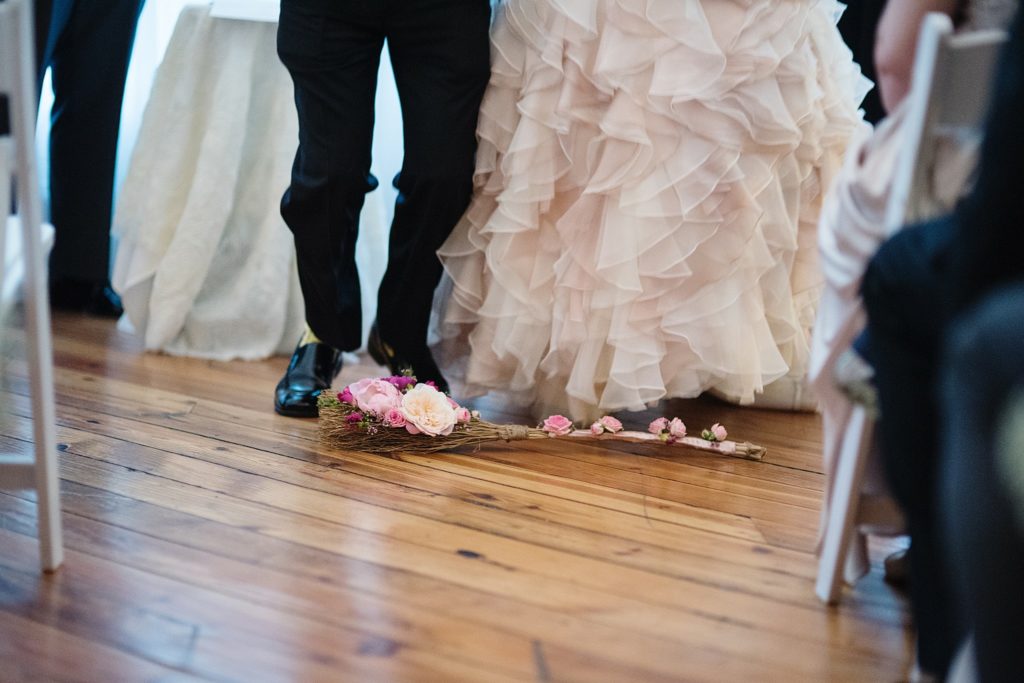 *I wrote this for Eric, but he thought it was worth posting for those also going through recovery with their spouses and loved ones. Our wedding photo of us Jumping the Broom taken by Clever Girl Photography.
What recovery for me is different for what recovery is for my husband.
Recovery for me isn't linear. I make mistakes, I grow, I have supports. My friends stand by me. I apologize. I keep moving. I try my best.
Until this year, I didn't see what recovery was for my husband. Recovery isn't mine alone. When you are diagnosed with Bipolar Type I, your family is as well. For many years, I moved away from my family, into the military and never returning after except for holidays and a week here and there, but now I share my life and my recovery.
He doesn't speak to me about recovery. He holds it in maybe to protect me or to protect himself, so I am going to try to speak about what recovery is to him from what I can decipher through wordless actions.
Recovery is wondering if your wife is going to go to sleep directly after work or drink half a bottle of wine first.
Recovery is hoping your wife leaves the bed on Sunday and joins you outside.
Recovery is wondering if your wife is hallucinating or what is happening at work is actually happening.
Recovery is reality checking and telling her that there is no smell coming from her.
Recovery is calling an ambulance since you were upstairs for only a few minutes.
Recovery is yelling at the paramedics for almost dropping her when putting her in the ambulance.
Recovery is holding her hand though she is covered in vomit.
Recovery is answering the question, "what do you think about inpatient for her?"
Recovery is uprooting your life so she can get back to hers.
Recovery is hoping she leaves the bed today and joins you to explore the city.
Recovery is wondering why you can't get through to her.
Recovery is reminding yourself of the days when you do.
Recovery is when she finally stops drinking.
Recovery is going outside.
Recovery is finally picking a movie.
Recovery is finding the right doctors.
Recovery is hoping today is a good day.
Recovery is never doubting wanting to be today.
Recovery is okay if you do.
Recovery isn't linear.