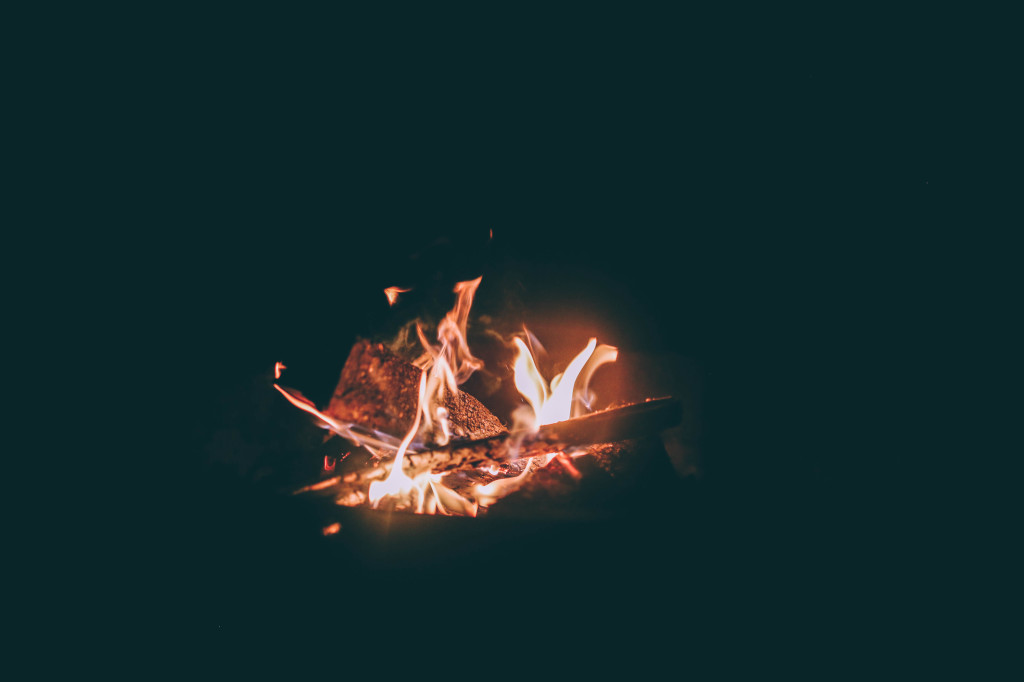 It is much easier talking about methods and ways to keep you at your best when it comes to severe mental illness, but when it comes to how your illness affects others, it becomes a little tricky.
This isn't to bash you or make you feel bad. I know how it is. I have been working on my own mental health for over a decade now, but I say this coming from a place of love:
Sometimes you aren't going to be able to see past your own illness or symptoms. It is going to ruin relationships and it is going to suck for those around you.
Just as if you have a broken leg, you aren't going to be perfect at navigating around. Others are going to assist you and support you, but sometimes that leg is going to kick some plants over. Sometimes you are going to want to take the elevator even though your doctor said you need to start trying to take the stairs. Sometimes you are just not going to want to get out of your wheelchair and you aren't going to think about the person who is pushing you. It is going to happen. You are going to be selfish and you are going to say some things without thinking.
It is part of the illness. Sometimes people are not going to want to speak to your symptoms and if they are speaking to your symptoms enough, then they will confuse the two and not want to speak to you.
This is going to be incredibly difficult, but it doesn't have to be this way forever. It will take some time, some hard work, and plenty of dedication.
One article isn't going to be a solution, but hopefully if you ask yourself these questions, it may assist with not lighting that match.
Am I Saying This To Make Someone Feel Guilty?: Your friends and family want to be there for you during hard times and want to be up to date on how treatment is going. But if you get into an argument or make a mistake, do you say something about your treatment to make them feel guilty? To take off some of the blame or to stop what you feel is an attack? Leveraging your health in a discussion will change how your loved ones view your mental health. Make sure you keep your treatment and struggles in a place where support can be easily given and not create defensiveness.
Am I Really Using My Coping Skills?: You finally have a manager who will give you a reasonable accommodation and work for an agency who is all about the mental health days. You wake up and are feeling horrible. You think, ugh, I just should take one of my days. It happens again a few weeks later…then a few weeks later. Even though you are able to, are you really utilizing your coping skills? Do you have a plan to help you push through in the morning and make it to work? Even though you have an understanding manager or employer, how long will they be understanding and how are your co-workers handling your absence? When you string together action after action, what does it look like and could you have handled it better?
Your Friends Can't Double As Therapist: Remember that episode of Sex & the City when Carrie's friends made her go to a therapist since she would non-stop talk about her relationship with Big? That was definitely art imitating life. Your loved ones are there for encouragement and support. But if it comes to the point when your friends don't have the answers, the issues are too immense and it truly is non-situational, but mental health, then it may be time to speak to a professional. Friends can give you advice, but therapists help you come to your own answers and deeper treatment. Keep your friends as your cheerleaders, not your coach.
Don't Hold The Group Hostage: In group therapy, one thing you can't do is what is called 'hold the group hostage'. This means, waiting until the end of group to say something (usually with regard to harming yourself or others), which is something that is really meant to go to your primary care provider or could have been said to the therapist earlier. If you do, then no one leaves the room and you all focus on your treatment- it isn't about the group anymore.
This is actually done quite a lot among loved ones. From consistently saying you need to be hospitalized or suicidal, but refusing to seek medical treatment, call the Talk line, or do anything that would actually pertain to treatment. At this point, you just have your friend or loved one talking you off a ledge, which they are not equipped to do, over and over.
They will begin to resent you and when you actually do need help, they won't know if this is another situation where you actually want company or they need to call 911. Have a plan when you are in crisis, but also say what it is you are really seeking. You don't need to be at-risk to ask for company. That is something a friend can handle.
Who Is Responsible For Your Treatment?: If the answer is anything other than you, then there is a disconnect. A support net is definitely part of treatment, but should not be your only line of defense. Mental Illness is biopsychosocial, but being consistent with treatment is your responsibility. 
No One Is Perfect: You can do everything you can and still become overwhelmed and say some things out of character. I have definitely sent some emails when I had no idea why I was so angry (or what I was even talking about). I had to not only apologize, but work on preventing it from happening again. You can't keep saying 'Sorry' with no way of trying to work on change. That is all your friends and family want- you doing your best.