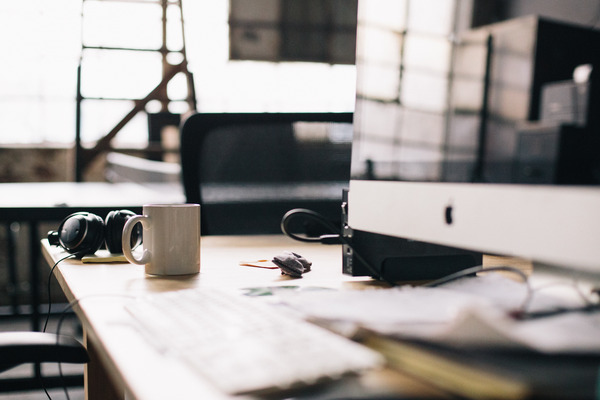 Recently, I returned to work as a licensed social worker after not working in the field for a year.
I was nervous returning to my original field, but felt I prepared as much as I could. I was fortunate enough to have a year to not only strengthen my own coping skills and recovery, but to reflect on what worked for me in the work place and what didn't. By doing this, so far, my experience has been vastly different than in the past and I actually look forward to returning to work each day. I am a true advocate for working if you can when diagnosed with a severe mental illness since it has shown to actually improve your symptoms and increase a sense of self. Work doesn't have to be traditional, but for me, working as a licensed social worker has always been my goal and increased my own fufillment and sense of self-worth. What has changed is the way I approached this position than others.
How do you manage at work and what has helped you be successful at work? Share in the comments below!
Know What A Good Employee Looks Like: I have been reading an advice blog written by a hiring manager called Ask A Manager every day for over a year. At first, I just read it for help when it came to writing cover letters, but then reading the questions people sent in and what the hiring manager wrote back (along with the comments) really let me know what a good employee looks like (which she discusses a lot).
For me, by reading this blog, I broke a lot of bad habits and gained a lot of good advice; from being direct with my co-workers to the importance of office pleasantries. Also, knowing what your boss expects and finds important to your job functions from the beginning is also helpful, which is what I spoke with my supervisor about at the interview portion. Knowing what a good employee looks like helps me stay on my employers good side.
Keep A Routine: I think I've said get enough sleep a million times on my blog, but enough sleep is so important. Along with sleep, I wake up early to have a cup of coffee, sit in front of my sun lamp and mentally prepare for the day. That half an hour in the morning for me is what I need before I leave for work. Maybe running in the morning or going to the gym in the afternoon works for you, but having that routine really does set the mood for the day or evening.
Know Your Triggers & Know How To Cope: Certain things give me anxiety- large crowds, being screamed at on the phone, being literally backed into a corner, but it is also my responsibility to know what to do to decrease the anxiety in those situations if those are a normal part of my job. I know how to deescalate situations, but it is also okay to take five minutes to breathe, calm down and regroup. I also learned to use my voice to ask people politely leave my personal space and getting to know who is in the group has helped me work with the large crowds I am in. It will take time, but also utilizing coping skills will help maintain a better (and longer) work experience.
Smile: I once worked somewhere a long time ago where I never said, 'good morning'. It was nothing personal, I just never grew up saying pleasantries and didn't think it was a big deal, but boy, was it a big deal! I was 'the stuck up, little black cloud' employee. I am also sure I never smiled. Keeping a smile not only improves my mood, but smiling and saying 'good morning' or participating in a friendly office environment really does make a difference.
You don't have to be best friends with everyone, but you are there eight hours a day and the first time I ran into a co-worker who never smiled or said good morning, I automatically wondered if they were having a bad day. Now I am approachable and that makes getting the job done much easier.
Don't Over Think It: It is so easy to over think everything, but over thinking in a work environment is so time consuming. It is much easier getting clarification when necessary, but more importantly, being confident in your skills and knowing they hired you over everyone else for your skills and ability is important. Sometimes a report is just a report.
Continue With Treatment: During my interview, I asked if I was able to flex time to continue going to doctor's appointments and asked for a reasonable accommodation when hired. I arranged for my appointments to be as early as possible and now work some Saturdays to have a flex day during the week. I knew that I would have to continue therapy and treatment in order to be successful at work- that was my deal breaker. What are your deal breakers?
Know What Position Works For You: I hate delivering bad news on the phone, working in an intense environment and being on the front line. That was exactly what I did and I hated it! This time, I sat down and thought out what kind of position would be great for me and went for that. I didn't always have that option, but now that I have a position off of the front line, but still working with clients and a good amount of time spent on paperwork, it is so much easier going into work. With the economy it isn't always possible, but even avoiding that one large trigger is very important in the long run.
It's Okay Not To Be Ready: Don't make the expectations of others your expectations and goals. When I took time off from a traditional 9-5, everyone had a million questions, but none of them were in my household. Being ready and not harming yourself in the long run by burning yourself out with work you are not ready for is important. Make sure you have coping skills, a support net and do what is important for your long term mental health.
This is not an exhaustive list, but I hope this is a good start! Please add your advice, thoughts and what works for you in the comments below.