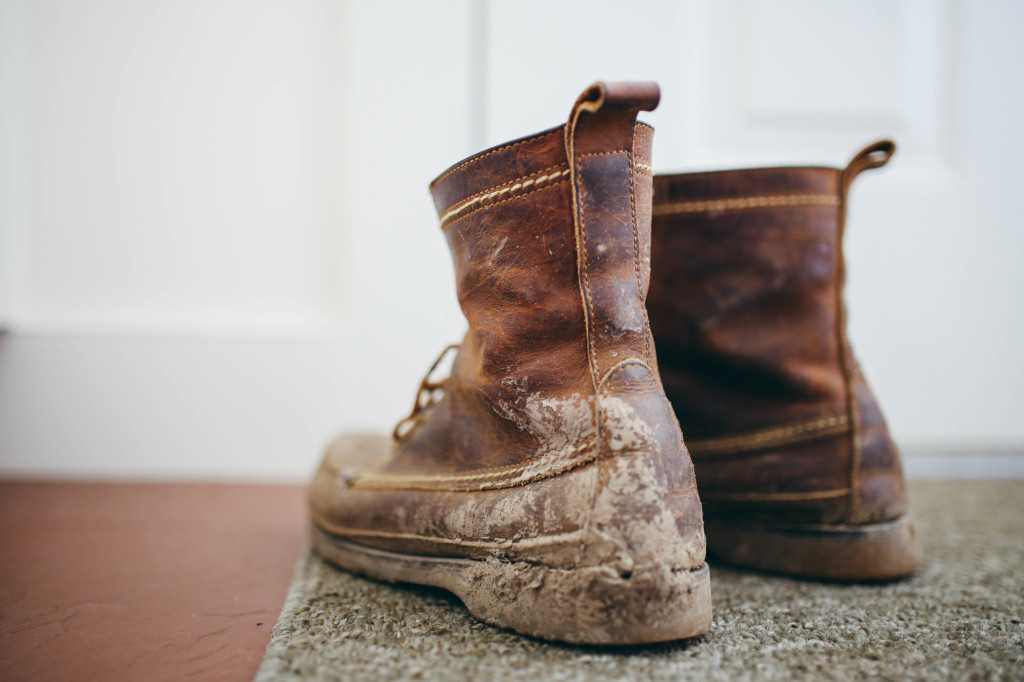 Please read my Veteran's Corner page prior to proceeding. Many of the acronyms I do not define due to the commonality culturally. Please be respectful when commenting. Individual claims will not be addressed and same guideline apply when commenting. Please review the Fine Print for these guidelines. 
What exactly happens when it comes to Compensation exams? In Part I, I talk about the benefits of going through the Compensation process. I was going to write my whole long ordeal of going through three exams, an appeal process and all of the waiting, but it would actually be more beneficial if I shared what I learned, the advice I wish I didn't take, and the advice I was glad I took. 
Do you have any advice or experiences to share? Feel free to discuss in the comments below.
Make Copies Of Your Medical Records: When I went through my very first C & P exam, I wondered why I only received a rating for a few things. I found out that most of my military medical records were either lost in transit or still in transit (also known as lost) and they had to go on the VA records they had (only a few months of history). The base I was on was small, so my surgeries were done in civilian settings, so they had those records. Fortunately, I had made copies of medical records which I still have in a box in my basement and sent those in with my appeal. This was in 2006, so I do not know if the process with medical records has changed. This year, when I went through my most recent C & P, I was asked to upload records outside the VA system, so I assume so.
Join A Veteran Service Organization: I joined the VFW and they receive copies of all of my letters sent from Regional Offices, have a copy of my DD Form 214 and spoke on my behalf a few times when I was getting sent between multiple offices in circles. When I was going through an incompetency hearing (which I will get to in a minute), they took care of in two minutes what I had been working on for months. Having that extra support really does help.
When It Comes To Mental Health, Skip the 'Three Day Rule': Ugh, the stuff you learn while walking around a VA Hospital and the advice you receive.
For my first C & P exam, back in the stone ages, a vet recommended I stop taking my medication three days priors so 'my symptoms show'. So, not only was I going through an extremely stressful C & P exam, I was also anxious, uncomfortable and destroying my health when it was completely unnecessary. C & P examiners are trained psychologists and also have years of your records to read prior and after meeting you. This year, I wanted to present myself as my everyday self and did myself a favor by answering as many questions in the time limit allotted and creating a positive (as positive as it can be) experience for myself and the examiner.
Don't Be Afraid Of Appealing: I had to appeal when my records were lost. All it took was a letter explaining my side and another exam. It added an additional six months, but not appealing would have left me with access to fewer programs, including one that allowed me to finish my graduate degree. The worst that can happen is they say 'no'.
Don't Be Afraid of Incompetency Stories: I am the furthest person from incompetent, I am steady writing checks and have mad bills I pay, but when asked who handles the bills in the house- questions like those make things a little grey in the eyes of the VA. I use to have my fiancé write the checks and I gave him the cash, well, I should have been a little more blunt than that. Either way, a million sites set to scare me about having a payee for my account or having to get married sooner for Eric to become my payee. They gave advice on sending in tons and tons of records via certified mail and signature mail and crying myself to sleep.
Instead, I sent a letter (and email) letting them know I am appealing the decision only to find out that they were still deciding. I went to my doctor, got a two sentence letter (which Dr. A was use to writing) went to the VFW who called the person directly handling my case (the paperwork I sent in was still processing and who knows where) and it was done. She said she wished I would have come to her two months prior. A simple, "Sally, I got a vet here and she looks competent to me. She has a letter from her Doc. I will bring it up." Done.
Always, always triple check the advice you receive online and know your case is much different (and probably not the horror story you think it is, I was stressed out for absolutely no reason).
Write Down Everything: Zero percent is still a percent and your illness can change with age. Having it on record is very important.
Be Kind: Being super aggressive gets you nowhere. You have about an hour and a half to convey how any injuries obtained in the military currently affect your day to day life to this particular doctor who you will not see again. This is not the time to talk about how much you dislike the wait, the doctor, the VA, the military or to talk about your feelings.
This is extremely tough to write, but I am saying this to benefit you the most. The more you stick to the facts, are as descriptive as possible, have examples and make sure your doctor has all of the records they need (my Chicago records didn't initially swing over, but my doctor found them in five minutes) will make the experience less emotional and the most beneficial for both of you.
Be Honest: You know when working with C & P doctors or reading examiners online say the biggest thing they don't like, it is always lying. They have all of your records, they examine over 200 people a year, you aren't going to get over on them. Not being honest not only ruins your integrity, but the credibility of whatever you were honest about. C & P is about recovery, it isn't an end goal how much you can get and if it is for you, then this blog really isn't for you.
Be Ready To Wait: The in-between waiting periods are long. I think if I added all of my wait periods together it would equal two years. You have the choice of becoming extremely upset or working on rehabilitation, learning a new language or anything to keep your mind off of it. "Hurry up and wait" isn't reserved for only the military.
Be Ready To Deal With The Back Pay: The first time I received back pay from waiting, I was in my early twenties. I was asked if I wanted assistance in deciding what to do with the money, and I didn't take it. Instead I traveled, paid off bills, but I could have used a bit more guidance on how to spend that sum of money. The second time, I was much older and went in as a team with Eric, but I do recommend in investing in a financial planner for a few hours or talking to someone at VA Regional or your VSO for a reference to someone to make your money last and work for you as long as possible.