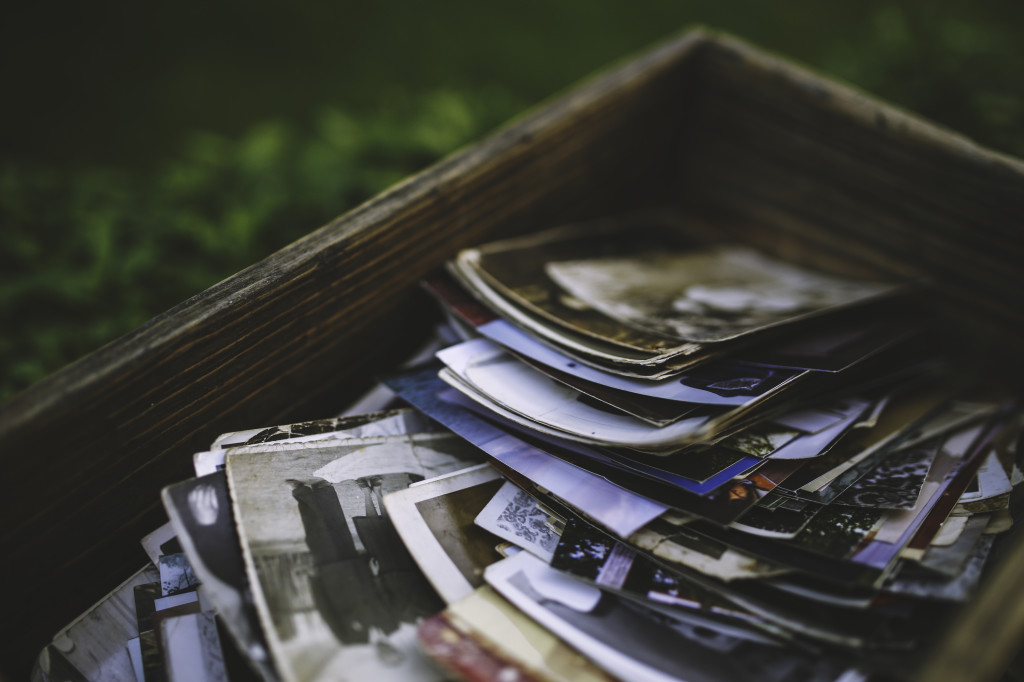 "We all know everything usually falls on the daughter."
My Aunt was repeating what I had heard multiple times that week and what I already knew myself: when caring for a disabled or elderly parent, culturally, the daughter is the one to take on most of the care.
Over the last year and a half, my Mother has become unexpectedly ill to the point of losing a lot of her independence and needing a lot of assistance. At 50, it is something new for her and our family. Her story is her story to share, but I fly out for her new transition and recovery.
I've been fortunate to have such a young and supportive Grandmother; otherwise my trips to Michigan would have been me moving home, but how do you balance your own mental health care when caring for others?
When do you know to pull back without the guilt of not helping enough?
I am not an expert on this by any means, but I do know my own mental health care has become a bit more complicated with this extra element. I have changed my self-care a bit to help, but I am interested in what you do. Please share in the comments.
Do Not Drown in Guilt: No matter how many times I fly out, call or send assistance, my not being there is my biggest source of guilt and the guilt easily leads to depression. I may receive a million words of encouragement or know I am doing enough, but when the guilt affects my mood, than I know I have to really dive into what is going on.
I am fortunate enough to have a therapist to talk to, but speaking to a close family member, member of your congregation, or friend is important too if you do not have access to a therapist. Department of Aging and Community Mental Health do provide support groups and assistance. I am going to more aggressively add non-profits, practices and therapist who offer after hour/weekend, culturally competent and affordable services.
Create Some Normalcy: I am getting married next year, so I always take a break to go to antique stores or shopping for things with my Grandma, who is also my Matron of Honor. I make sure to go out to eat or visit other family members. I make a list of what needs to be done and once those items are completed than I use my free time to decompress. I have to remember to keep Michigan as my hometown and not a place of stress.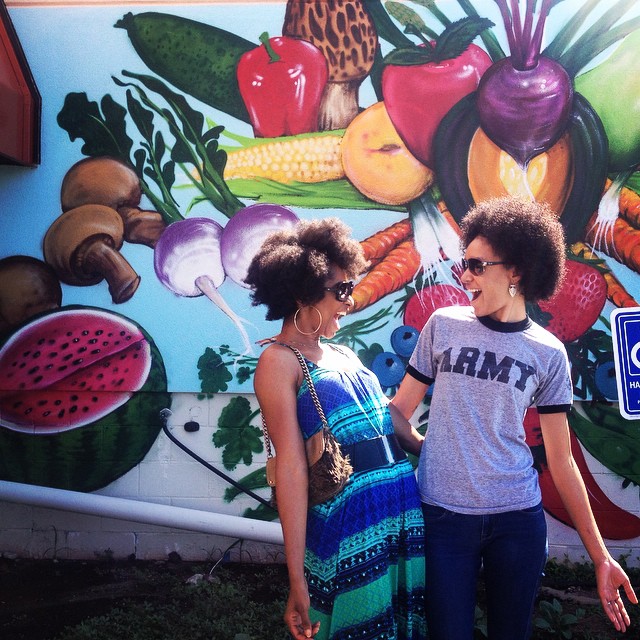 fitting in some fun time with my cousin
Maintain A Support System: Eric took a few days off work and traveled for part of my trip and having my Aunt in town to talk 'social work stuff' with was amazing. Those hours of stepping outside of the situation and figuring out clinically where to go was a huge help along with taking that time to really vent or work out feelings. As usual, if it becomes way too overwhelming, seeking professional treatment is important. Make that appointment!
Get Your Sleep: I always make sure to get enough sleep when home and under stress. I have to. Trying to deal with care and being sleep deprived isn't good for anyone. Sleep is something that is necessary for my mental health anyway, so making sure it happens is paramount.
Scream In The Woods: No, really. My Grandma has woods in her backyard and you better believe they have heard my voice in my PJs screaming the lyrics to a song or just plain yelling. If don't have access to woods, than this is the time to put your coping skills in full effect: writing, breathing, mindfulness exercises, long drives- whatever you do, do it!
Keep It Healthy: If I am stressed, depressed, or on the verge of an episode than this is not the time to drink. Eating healthy, drinking tea, exercise and keeping your immune system up is good when your feelings are going down. At the same time, only you know your body and mood, so consult your past history and go by what works for you.
Keep A Schedule: When home, I wake up by 9am and drink coffee with my Grandma. This is our routine and it doesn't change. Sunday is church, even though I don't attend in Philly (and missed it this past time), but the routine is very important to me. I head to my room around 10pm and watch minimal TV. For me, this decreases stress. I know where I am going to be, where I am sleeping and what to expect. There is so much unexpected already going on, having that morning routine is important.
Know What You Can Handle: My family knows my time outs. If the conversation has gone to the level beyond overwhelming I go to my room and let them know I need to excuse myself for a bit. If I can't go over health plans for the tenth time, I don't. I directly say I need to stop the conversation and continue later. Keeping your mental health first is important, because if you are unhealthy, how are you able to help someone else?
Decompress: If you are flying or driving in like I do, I take time when I return to go over all of my emotions from the trip, what I accomplished, what I need to work on and most importantly, how I am feeling. I have a therapy appointment set up for when I return and take a day to get back into my schedule at home. If I were in Michigan, where care giving would be constant, I would schedule a day out of the month to do this. You need your personal time to get your own feelings and thoughts in order.
Ask For Help: Ask for help. Ask for help. Ask for help.
Ask for help.
This is the hardest thing, but the most important. Ask for help. You cannot do it alone. If you are the only person who can handle the appointments, than ask someone to come over and mow the lawn. Even asking for help for items not related to your loved one will take a bit of the burden off of you and show that you have support. People want to help, but they may not know how. This is the chance to ask. If you don't have outside support, than this may be the time to contact resources in your area. Peer Specialists and Care Managers are great at providing organization and assistance. 
The culture of care giving isn't going to change, but you can change your focus on mental health treatment to ensure your health remains intact.