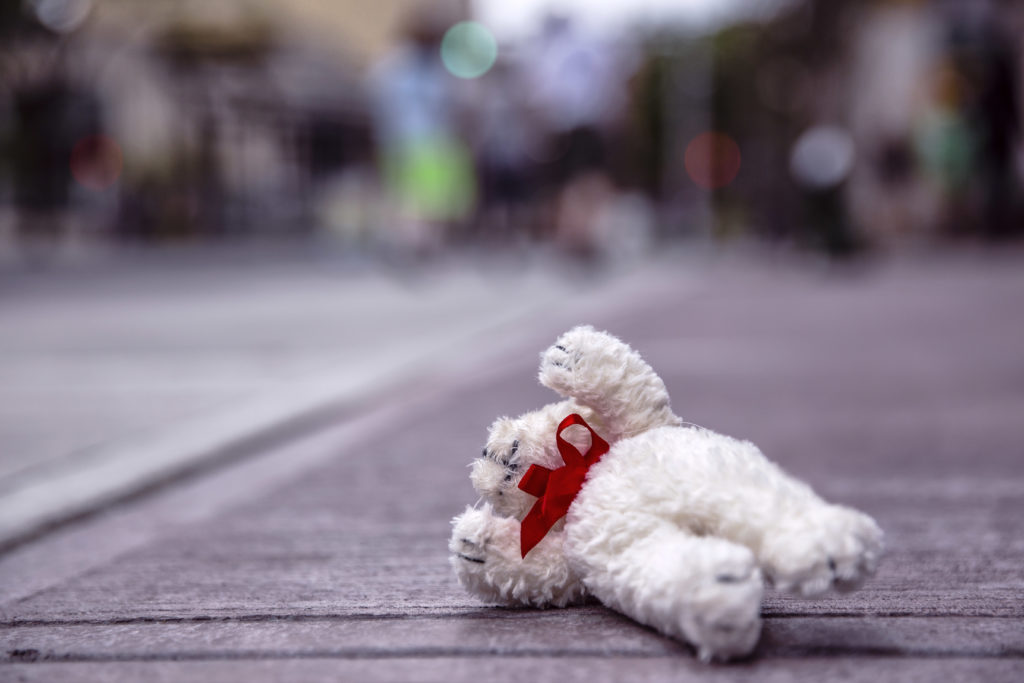 I first started writing this in a very sterile and detached way.
What my doctors said, what medications I take, the risks…I still will write about it, but I realized I was separating myself because I didn't want to feel what I am feeling. I didn't want to explain a frustration I have and feel alone when it comes to feeling like I have to choose between pregnancy and health.
I know I am not alone. I know women go through this every day. I went through this briefly before too. I am trying to do this right, but I am also trying to separate my feelings of selfishness over wanting to be pregnant in the first place, being pregnant before, sacrificing my mental health and everything in between. I just want to wake up and find out that I am pregnant and tell my husband. Unfortunately, from experience, I know that I have to go through extensive planning and I am privileged to have the care available to do that. But with how things are going, I am trying to step back and figure out how to do this.
With Bipolar Type I, I have been on Category D medications for over 12 years. I know what is it like to be not on my medication and I know that experiencing mania and depressive episodes is not something I would willingly place myself in, if it wasn't for a good reason. I don't like olfactory hallucinations and I don't like the stress that affects not only me, but the people who love and support me.
But, we want a family.
On paper, I feel like everything fits BUT my mental health diagnosis. Unpacking that is difficult for me. My doctor told me I have to take the medical portion as any other woman balancing her health with pregnancy, no matter the illness and that is what is pushing me forward.
The initial plan was to take a month for all of my medication to leave my system and then stop birth control. From there, not take any medication in the first trimester and proceed from there. If I start showing symptoms, then we would look into the safest medication possible.
I met with my Ob/Gyn to discuss my psychiatrist's plan further and so I could ask questions.
Yes, he has seen many women diagnosed with mood disorders have healthy babies.
He doesn't see it as a "big deal."
It would be preferable to be off medication during first trimester, but stable mood is just as important.
He wishes my doctor would wean me off medicati–
The first shred of doubt forms. Maybe this isn't the best plan?
I move forward with plans on discontinuing my medication on Monday since my close friend is visiting for four days. 'Close friend', 'One of my best friends', those can't describe who Dev is. She was my emergency contact prior to Eric. During mania, she is the only person who can convince me to go to the hospital, who has used her clinical skills many times and who unfortunately has seen me at my best and worst.
She was very concerned.
Hearing her fears of me pushing forward after it is obvious I need to stop, to risking my own recovery and me not having the same supports here to see me in person, though she appreciates my medical team, were things I didn't consider. My plan needed work.
But I wanted to try.
Sunday night was the first night I deliberately missed a dose. My anxiety mixed with insomnia as I could not calm down. The next day continued as I didn't reach for a pill bottle. I tried reminding myself that medication is not the only treatment for Bipolar Disorder. Many people live lives with consistent moods without mood stabilizers and many people have had children while managing this illness.
I'm not one. I have tried not being medication in the past and it doesn't work. My current lifestyle doesn't support it and Bipolar Disorder is on a forever changing spectrum. I know where I am–I know what I can handle. Unfortunately, no medication isn't an option.
What pushed me over was when Eric received bad news from work. It was unexpectant and I knew our home had to be the supportive environment and team today. I had to be here for him. I couldn't be in my head. I took my medication.
I have options. I know what it is like to be pregnant and feel like you don't have options, so to squander not taking this slowly, not figuring out what is best- not only hurts me, but hurts our current and future family unit. I will be 34 in May, but taking those extra steps is more important for when and if we decide to proceed.
We have other options too. My husband is adopted with wonderful parents. We always planned on adopting and can provide a good environment for an older child.
I just know what I want in the end is for our family to blossom and the person who enters our family to grow knowing we made the best decisions we could from the start.
I would want that from my parent.